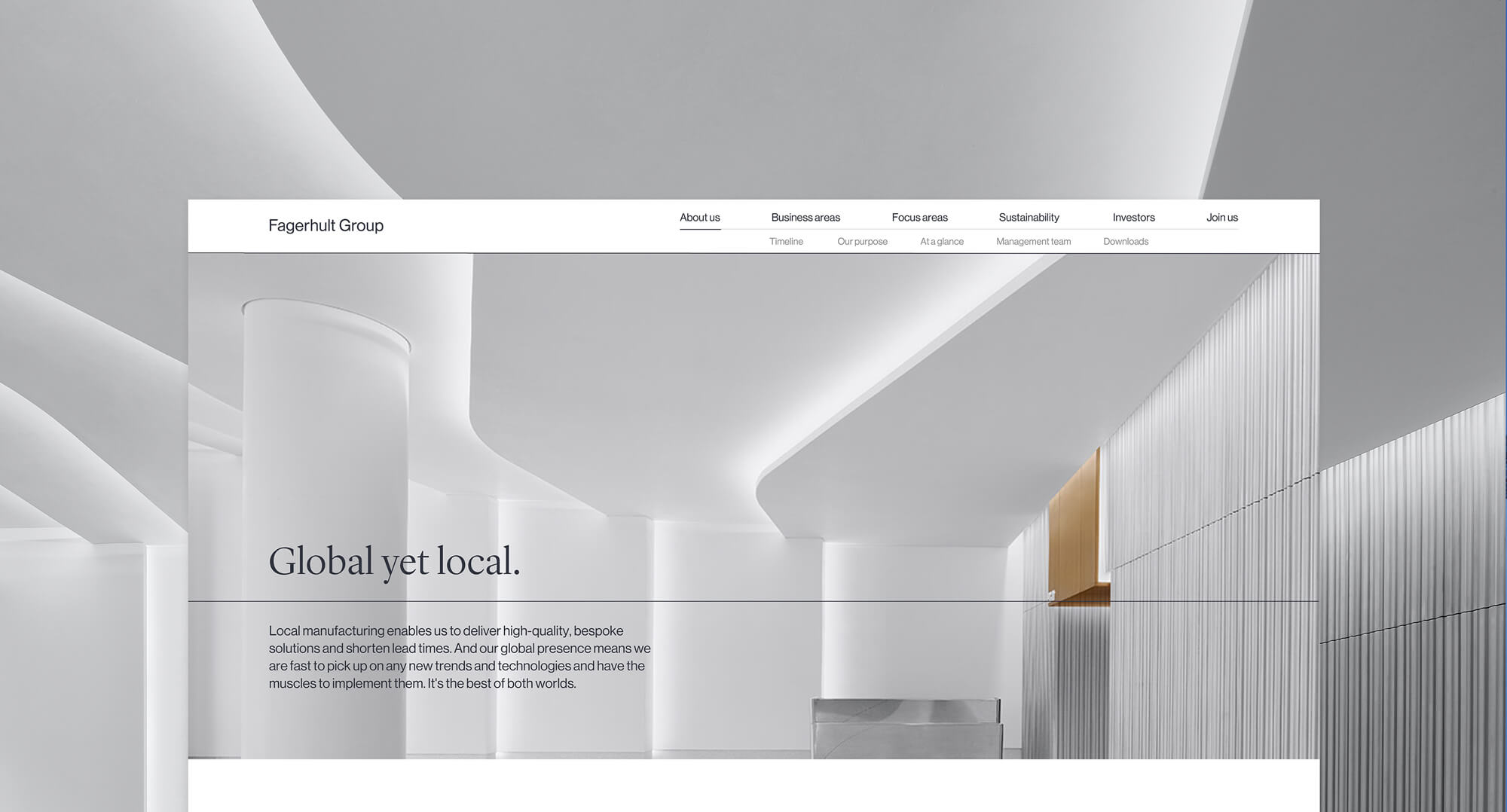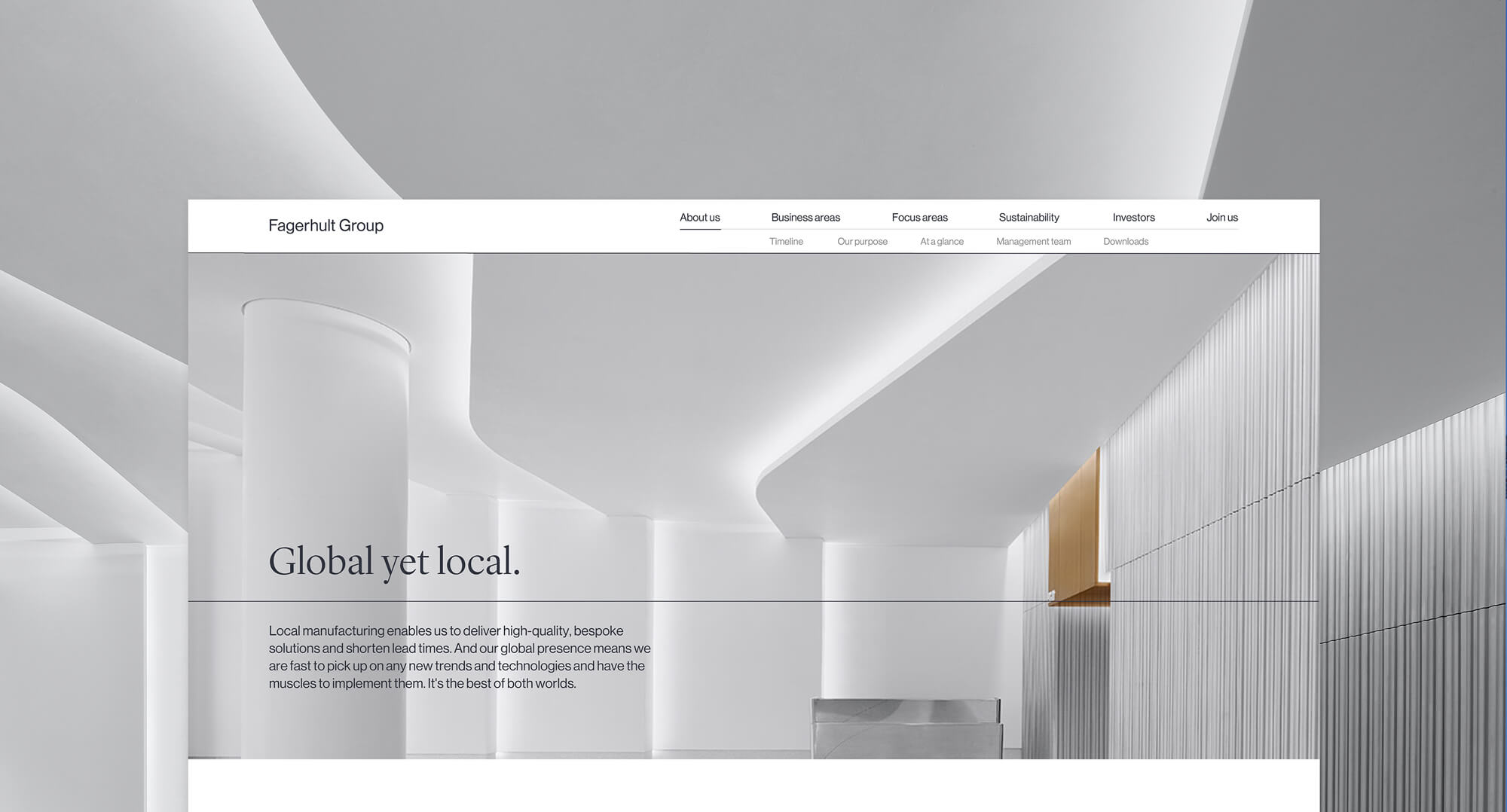 Fagerhult Group — Website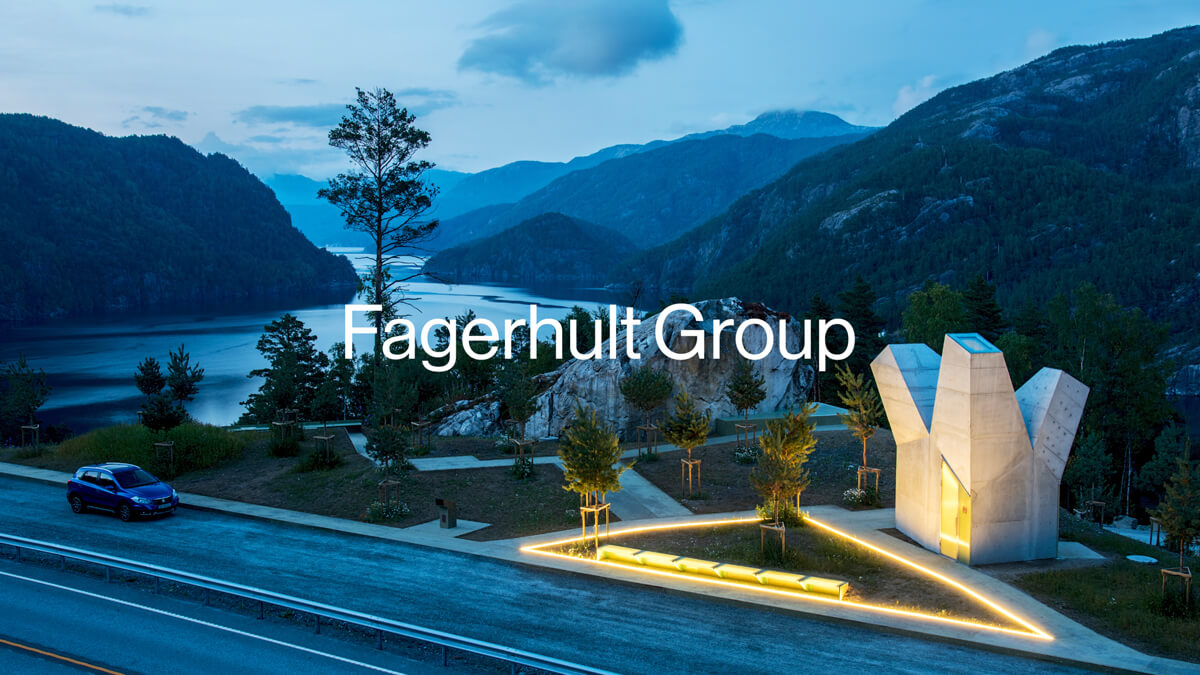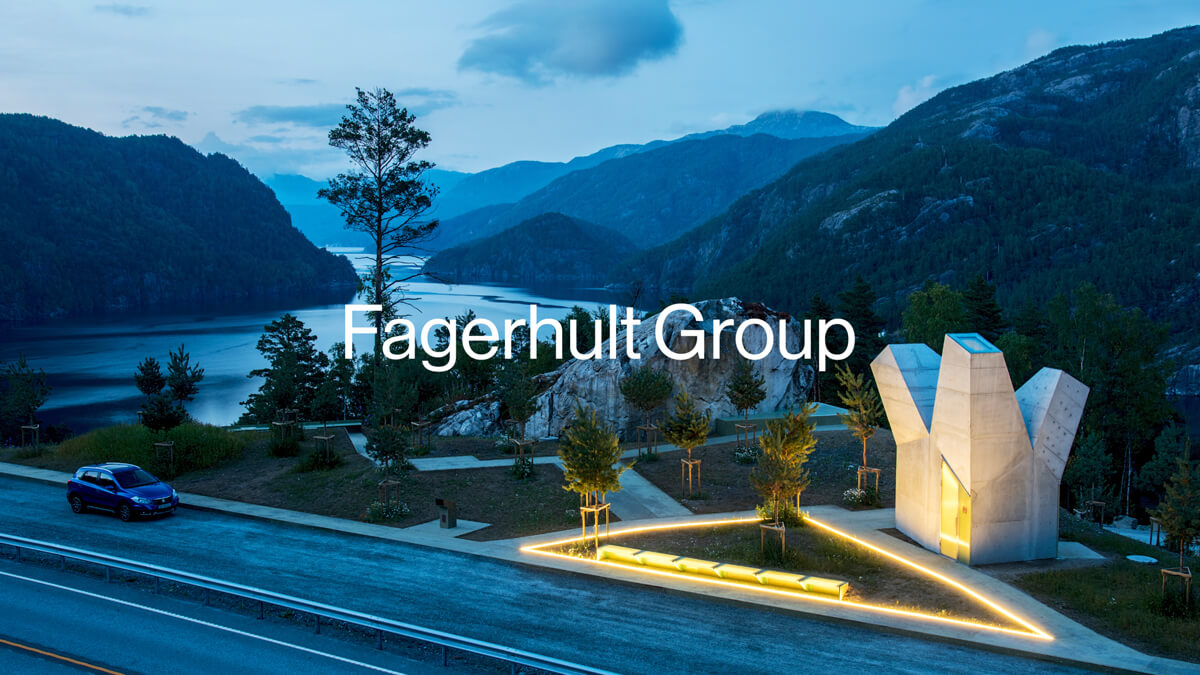 Fagerhult Group one of Europe's leading lighting companies with 4,700 employees in 28 countries. The group consists of thirteen brands that develop and manufacture advanced lighting solutions for professional indoor and outdoor environments.
Fagerhult Group was in need of a rebrand and a digital presence that would tell the story of its history as well as shining light on the individual subbrands. 
Working as part of the team at Essen International my main responsibility was to redesign their website, creating a new user experience that tells the story of the brand, with the aid of photography from the sub brands.